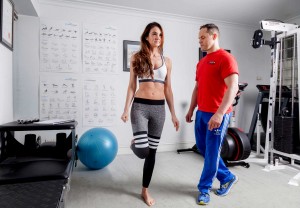 The feeling of well-being is a feeling to treasure! When you know that you are physically fit and mentally alert, you feel confident and tackle life fiercely. But this present lifestyle is consuming all the vigour of individuals! People spend a major portion of their time before their computer desks, munching junk food and cussing their employers. Stress often takes a toll, and they feel exhausted and get completely fed up with their monotonous routine. If you too are affected by the sedentary lifestyle, then do yourself a favour and start your personal training in South Yarra.
Personal Training- A Kick-start to Healthy Life
All those people who are keen to live a long and fulfilling life should certainly consider hiring a personal trainer in South Yarra. These professionals know how to help individuals ditch their unhealthy lifestyle and steer them to the road of well-being. They will consider your overall health profile, pay attention to your personal health goals and help you move forward rapidly in your training sessions. Not only will they teach you how to perform exercises safely to gain maximal benefits, but also provide you all the support and encouragement needed to attain your fitness goals.
Furthermore, a personal trainer can also guide you to healthy eating habits. Assist you in achieving your ideal weight or aid your weight-loss journey. Personal trainers can provide beneficial nutritional tips that do wonders.
So, what are you waiting for? If your busy life is making you uncomfortable, make time for personal training. You can connect with experts at Sports Optimum to start your fitness journey now. Sports Optimum is a one stop destination to get personal training and remedial massage in South Yarra. To know more, visit Sportsoptimum.com.au.